Why EUROPANEL
excellent thermal insulation properties

more than 80% of the panel thickness is made of thermal insulation that ensures low heating costs

high strength and durability of the constructions

the constructions are resistant to tornadoes and earthquakes

lightweight structures

a square meter of wall weighs 25 kg

easy assembly with the exclusion of wet processes

thus having little space for errors and technological inconvenience

exact construction

no repairs and extra works

quick construction

lower mortgage costs and shorter temporary housing

minimal environmental burden

due to unique properties it leavesminimum environmental footprint in the process of production, construction, construction life and disposal of the construction compared to bricks or concrete
From the EUROPANEL panels you can build the entire building envelope from the base slab to the roof. The entire house is perfectly insulated, the construction is compact without thermal bridges and is very solid. The unique feature of the SIPS is their excellent resistance to earthquakes, wind storms and floods, as proved by many constructions around the world, including the Czech Republic. The EUROPANEL panels are therefore a fast, highly economical and very safe construction for you and your loved ones.
Plate on the ground screws - The unique properties of the EUROPANEL panels allow the base slabs to be made as a panel structure. Combined with ground screws technology, an excellent alternative to construction foundation was created. The foundation is very favourable for the building site, it is fast and, compared to the conventional concrete slabs, it minimizes the environmental burden in all the environmental parameters monitored.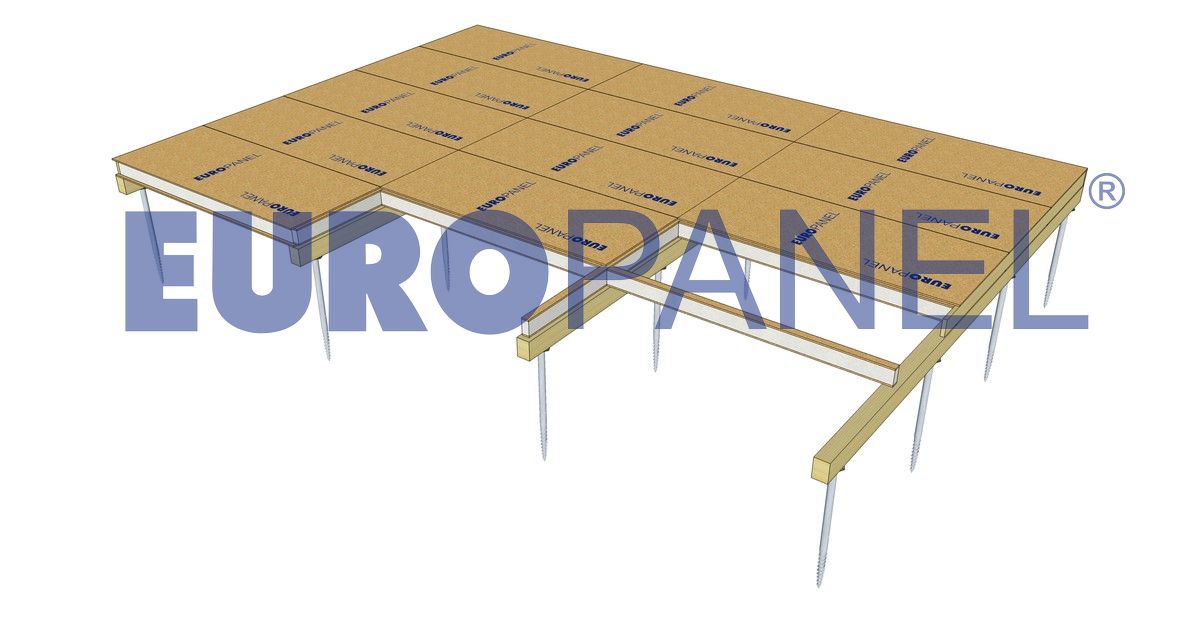 Advantages of foundations of ground screws - you are not limited to the seasons, you can prepare the foundation even in winter, fast construction so you can start the construction in 1 day, without the need for excavation and fieldworks, the possibility of moving the construction.
Perimeter walls - In the EUROPANEL constructions, the perimeter walls are made as sandwich structures. The basis of each wall is its own panel, which is complemented by an heating system from the exterior with a selected type of facade. Inside the construction, the perimeter walls are covered with a gypsum-based board. This sandwich is always designed to meet the prescribed mechanical, thermal, acoustic and fire-protection properties.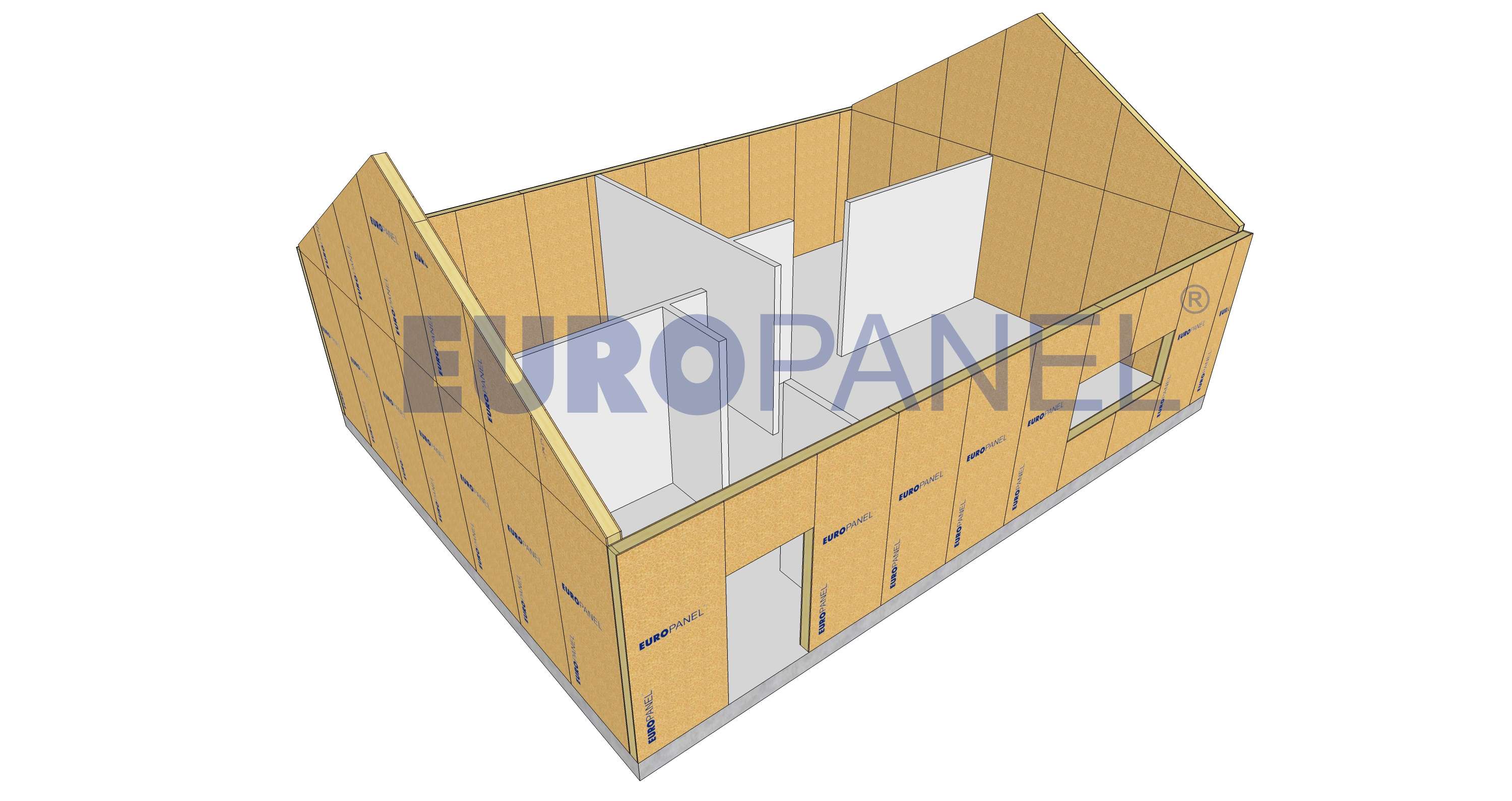 Inner load-bearing walls - They are used for walling of the perimeter walls and they are made as a panel construction made of panels with the thickness of 120 mm. The surface is finished with a gypsum board on both sides, in case of requirements for better acoustic properties with a face wall with mineral or glass insulation.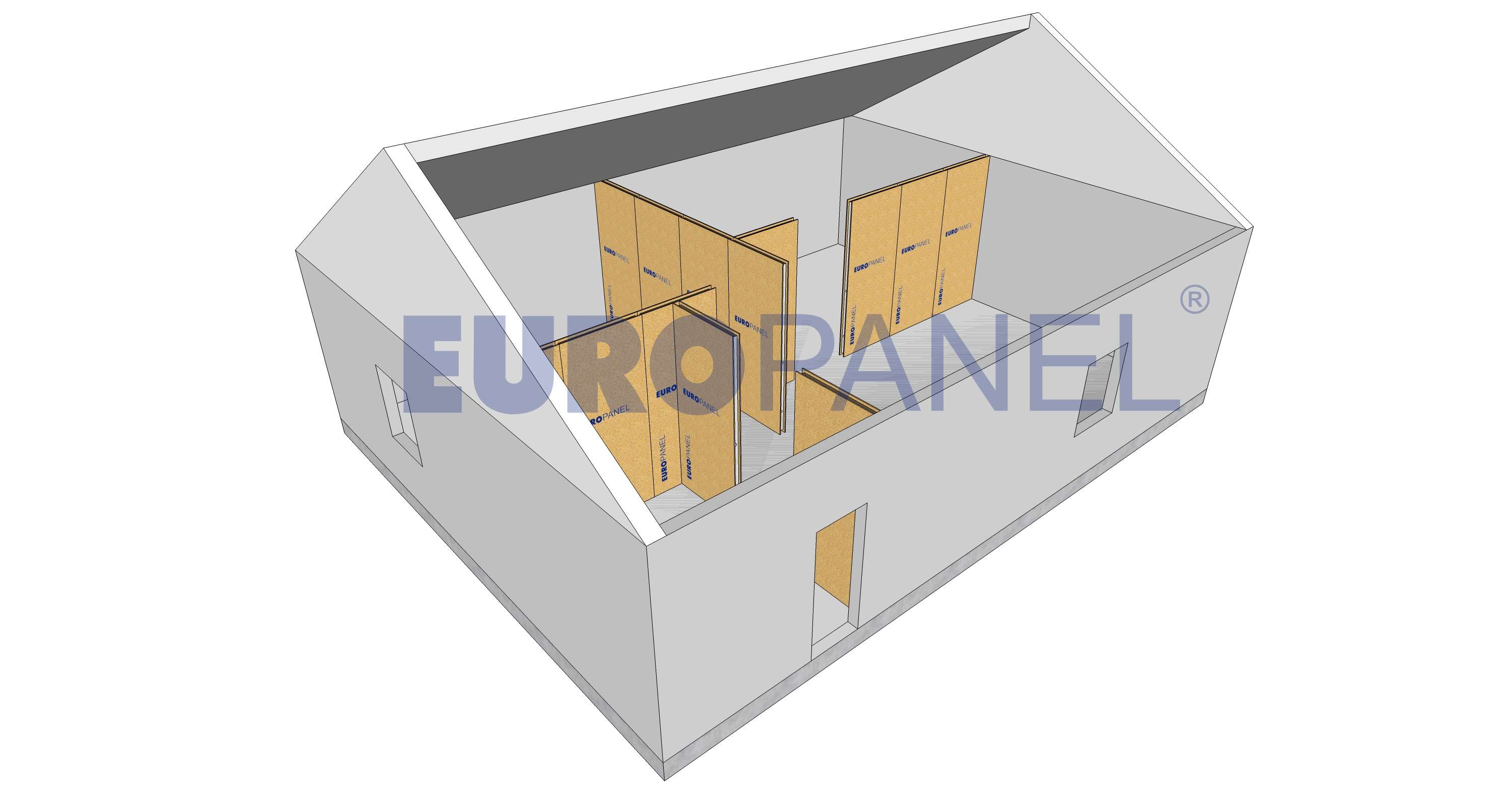 Ceilings - The ceiling structure is made as a beamed, gypsum-board lowered ceiling with a light or heavy floor structure on the second above-ground floor. Another option is a ceiling from a ceiling panel, which stands out because of the assembly speed.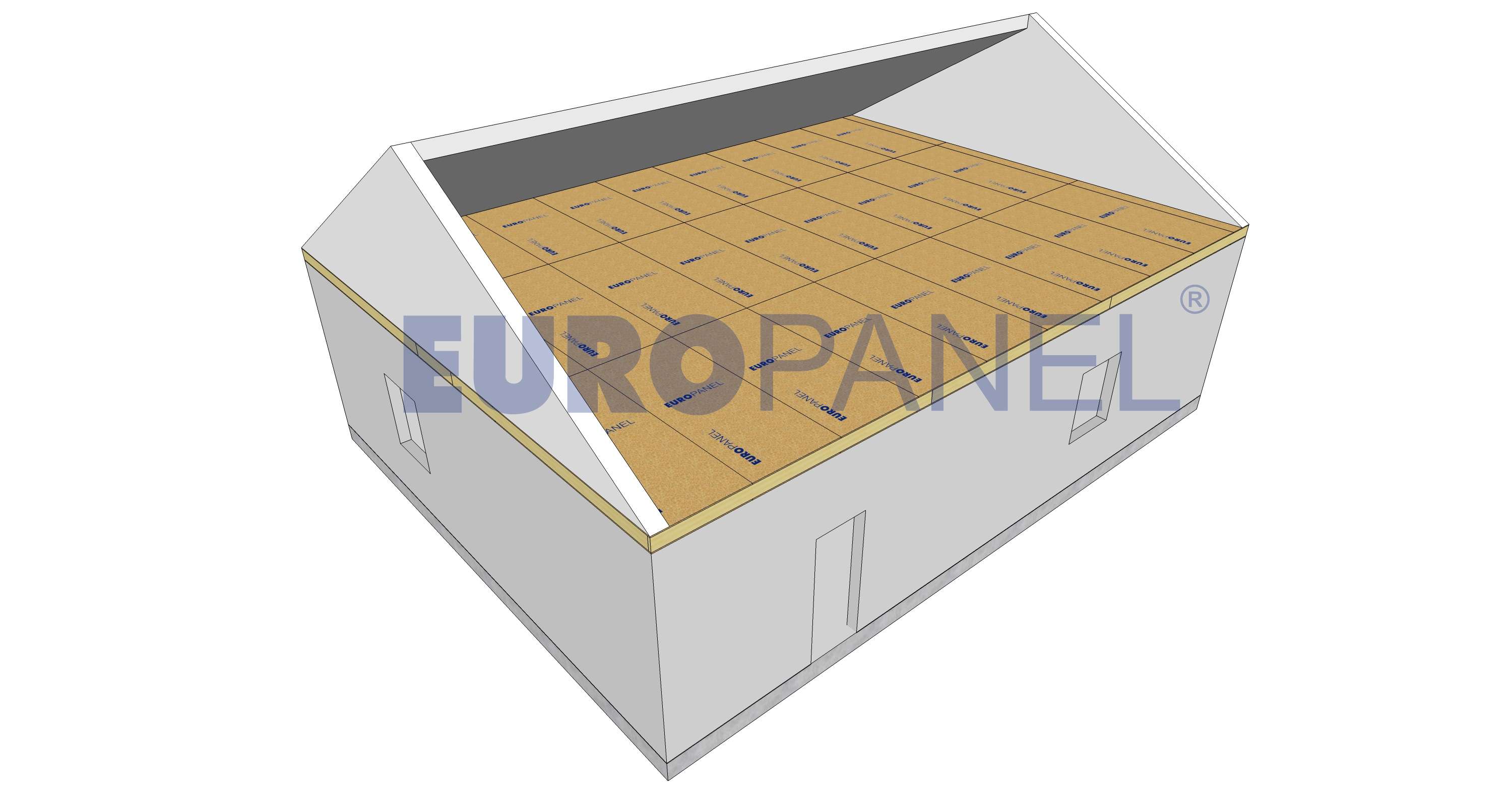 Roofs - The panels with the thickness of 210 and 270 mm are used to make roof decks, flat, ramp and saddle roofs. If necessary, the roof cladding can be insulated with another layer of polystyrene from the exterior.